HAVE YOU SEEN MY BLUE TROUSERS ?
Product Code: Oliver ORIGINAL 012
£3,500.00
"HAVE YOU SEEN MY BLUE TROUSERS ? ",
Original  cartoon, measuring 27cm wide by 39cm high, pen and ink and coloured Winsor & Newton inks and gouache. Published, THE FIELD MAGAZINE; as a  Beverston Press  GREETING CARD; Published in Oliver's NEW BOOK (2022). Exhibited GSTAAD PALACE HOTEL.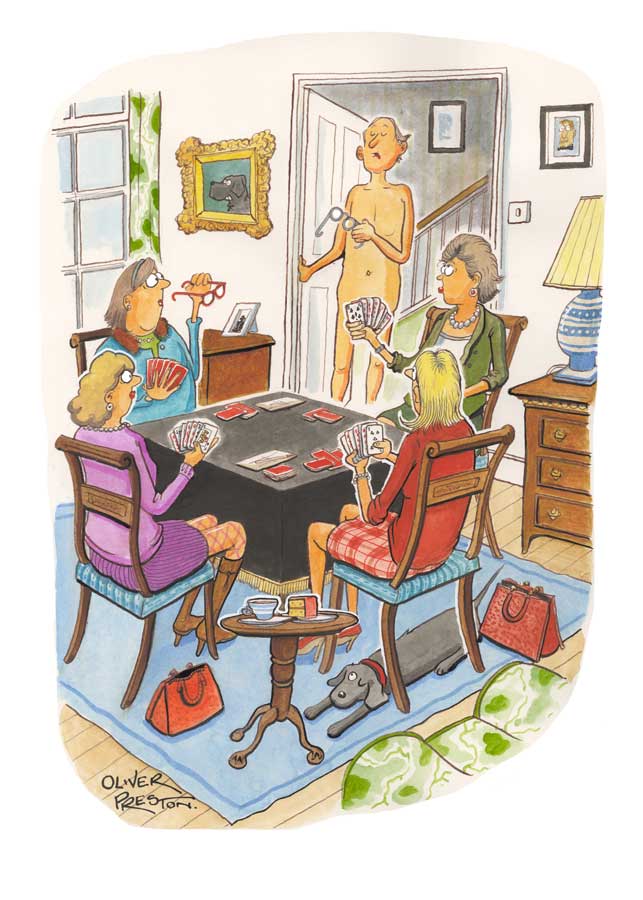 The genteel card game of Bridge. Many husbands take pride in not being able to play the game, leaving their other halves to their endless schedules of highly competitive Bridge parties, with regular partners, and nuanced opinions of what you can and cannot bid, what you should and shouldn't play, and all dissected afterwards in a post mortem over cups of tea or sherry. A husband appearing naked during the proceedings would certainly rev up the proceedings!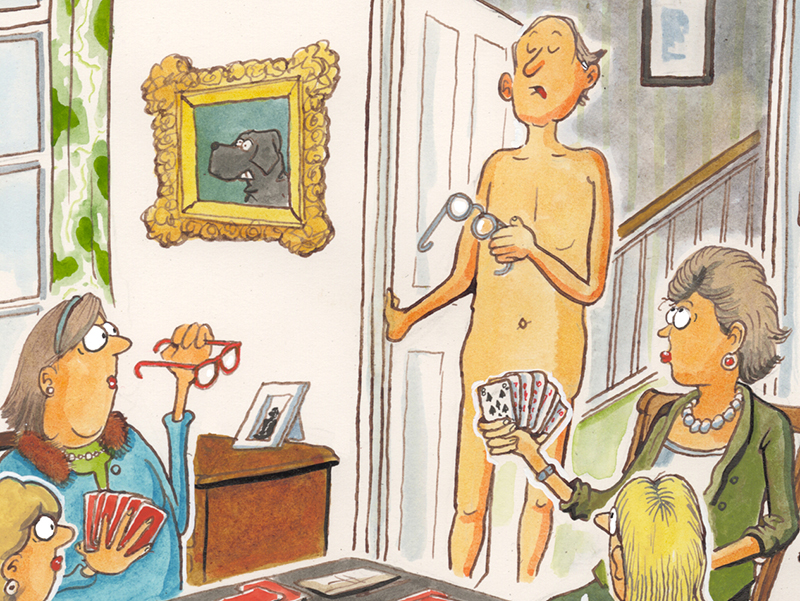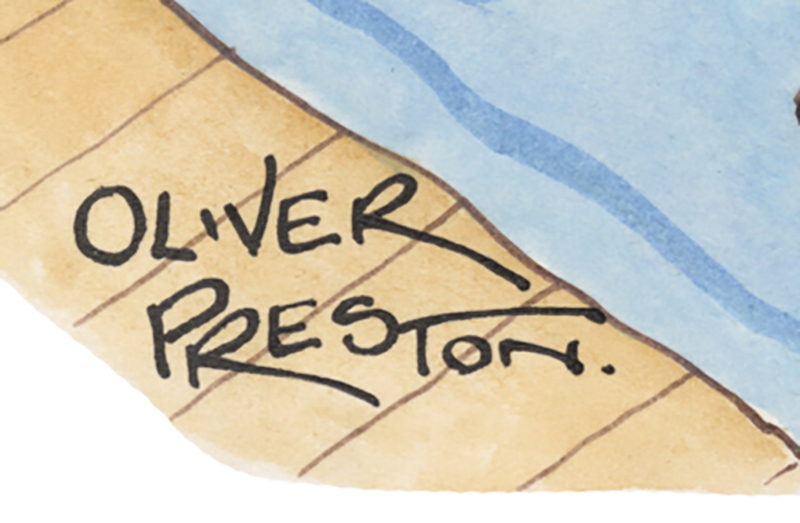 In stock