THAT SHOOT OVER THERE.
Product Code: OPC622 original SHOOT OVER THERE
£2,800.00
"AREN'T YOU MEANT TO BE IN THAT SHOOT OVER THERE ? "
Original  cartoon, measuring 27cm wide by 39cm high, pen and ink and coloured Winsor & Newton inks and gouache. Published, Greeting Card; Published in Oliver's NEW BOOK (2022). Exhibited GSTAAD PALACE HOTEL.
I know the feeling. Out shooting and there's not much around. But the next door shoot is having a field day!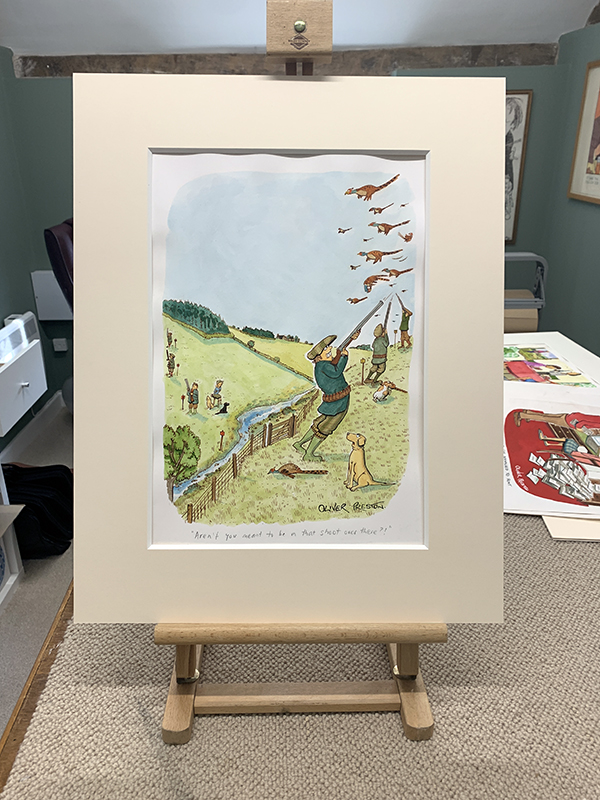 In stock